---
Well, do you remember this scene?
Or this scene?
You're right, it is one of the filming location for one of our favorite show, Boys Over Flower, the shop where Jandi and Gaeul were working at after school, selling porridge. In real life, this is actually still a porridge outlet, which seems to be pretty famous in Korea too (because I seen several outlets at different places). This has been a blog I should've done like... 8 months ago after I came back from Korea, but I gotten lazy. Oh wells....
Seeing how I actually having a friend who is going to Korea, and she asked for direction, let me bring everyone of you a trip back to Seoul, to look for this Bonjuk where I had have lovely meals with some friends of mine.

-----------------------------------------------------------
This place is generally easy to find in compare to many other locations we headed off looking for at my last trip there. It was my friends from Malaysia who brought me there the first time, seeing how I never even know about this (yeap, never really do my homework last round when I fly to Korea, please don't be like me). Though yes, it is amazing, it is a shop I will definitely re-visit again on my next trip, because the food inside is nice and this shop is special in a sense this is the place where a lot of scenes from Boys Over Flower came to life. If you're heading to Korea anytime soon, take a little detour and go visit, have some porridge and remembers some BOF moments there. XD
So.... How do I get to this place?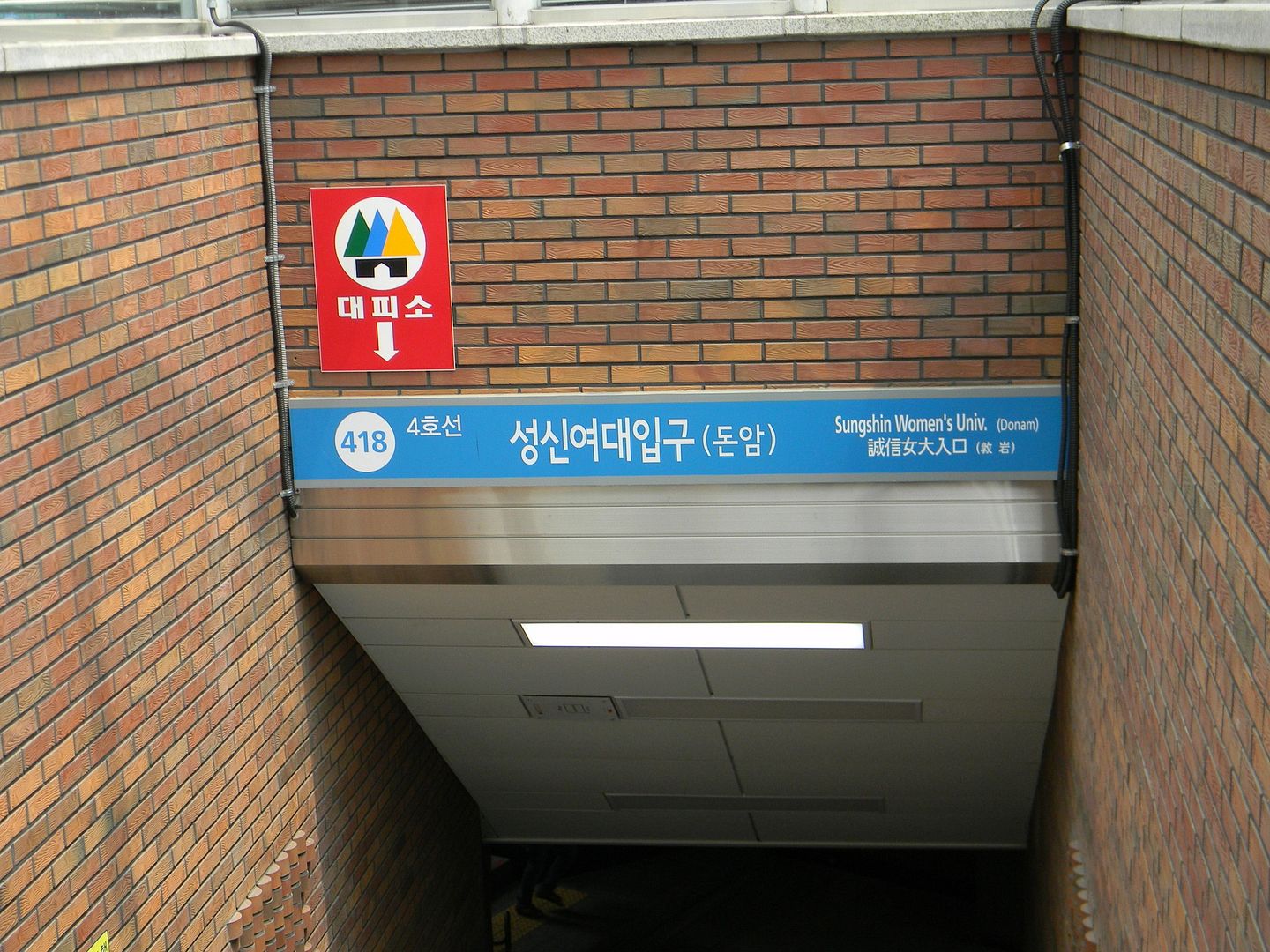 (this is a picture I took when we are heading back to the station. But it shows clearly which stations we are at so I took it

XD

)
This Bonjuk outlet is located at

Sungshin Women University subway station

,

if you take

line 4

, you can get off the train at

station 418

, and then you look out for

exit 6.

After you came out from exit 6, to your left there should be a junctions, and you are supposed to turn to your right and headed down the street. You should see some shops along the street. The shop is pretty easy to spot, just at your right side, I am sure you can recognize BOF character's faces there.

As per said, this is a porridge shop, there are various porridge inside, price range between 6500 ~ 9000 KRW, the portion are like other restaurants you find in Korea, which is pretty big (one portion is good for me, but I can never finish two bowls), so you probably should order judging by your appetite.

(We ordered just

3 sets for 6-7 persons that day)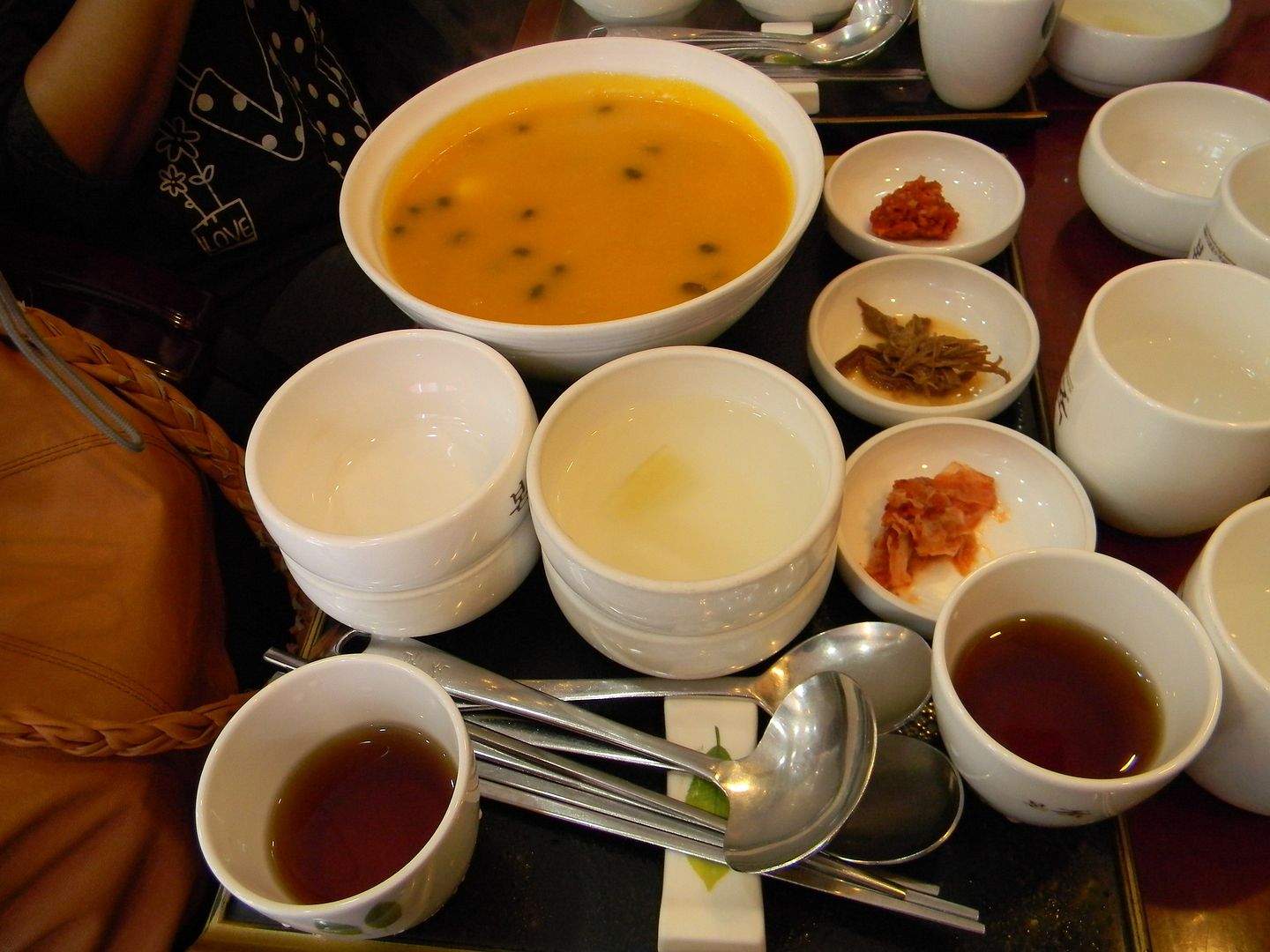 What we ordered that day~~
(this is something with seafood or mushroom I think. I don't quite remember...)
(Kimchi porridge, one of my favorite

.

)
(Certainly my favorite, pumpkin porridge. It is sweet, feels like dessert. The fine rice is really smooth.)
Oh, and one of the interior shot,
This is where we sat that day, to the right. There is this interesting board for BOF Story as you can see. And to the left from the entrance, you might see a message board, where lots of fans left messages on.
And I shall end this post here. All the best to you who is going to find this place, but it is really not that hard to find.
Enjoy your trip in Korea lovely! ^.^